HR Certification
Why Wait? 2023 is Your Year to Become Certified!
Earning your SHRM-CP or SHRM-SCP credential through SHRM and/or your PHR or SPHR certification through HRCI makes you a recognized expert and leader in the HR field and a valuable asset to your organization.
Learn more about SHRM certification: https://shrm.org/certification/pages/default.aspx
Learn more about HRCI certification: https://www.hrci.org/how-to-get-certified/apply-for-certification/application-process
Questions? Please reach out to:
Certification Chair
Deb Donlick, SHRM-CP
Re-Certification Chair
Tammy Spear, SPHR, SHRM-SCP
---
SHRM Certification Exam Prep for SHRM-CP® and SHRM-SCP®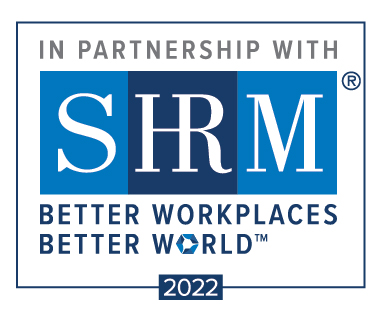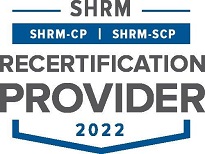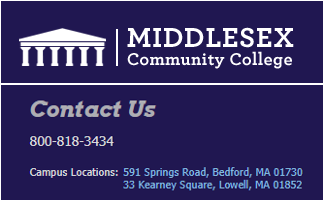 Course Dates: September 20 - December 13 on Tuesdays from 6p - 9p. No class Thanksgiving week
Tuition: $1,425 (includes texts and online resources). Textbook/online resources are non-refundable once shipped. The exam fee is separate through SHRM. For more information: www.SHRMCertification.org
The course investment includes instruction, online and print materials (SHRM Learning System) which includes interactive tools, a study roadmap, and 160 practice exam questions.
Class format is live/online with instructor Sarah Harrington via WEBEX interactive with lecture, topic discussion, case study, quizzes, and flashcards via a jeopardy game.
Enroll July 1 - September 8. To enroll email career_training@middlesex.mass.edu with the following information: Full name, date of birth, a valid mailing address, email address, and cell phone number for course communication. Texts are non-refundable once shipped. PO boxes are not accepted.
For Commonwealth of Mass. employees: tuition waivers are for tuition only
MCC SHRM partnership course refund policy:
7 or more business days prior to the start of the course: 100% refund. Thereafter 0. Transfers are not accepted.
For more info or course questions, email Audrey at NahabedianA@middlesex.mass.edu.
Southern New Hampshire University


Dawn Cerrato - (603) 665-7191
d.cerrato@snhu.edu
Multiple course sessions
Course Format: Hybrid In-Person and Virtual
| Course Dates for 2022 | Cost |
| --- | --- |
| | |
| TBD | $1,265 SHRM Member and $1,200 Non-Member |
Classes will be held once a week, from 6-8:30 pm, and will be supplemented with additional materials, practice tests, and assignments. In addition to the instructor-led course, you will also have full access to both the SHRM online study materials and practice tests, the instructor's materials, and live classes (if you can't attend the live one you can attend virtually or you can choose to always attend virtually), and the printed SHRM materials as well.

Cheryl Hines - (978) 236-1235
chhines@northshore.edu
Oct 5, 2022 - Jan 4, 2023, Virtual
Cost: $1,475.00
Program Length: 13 weeks
Establish yourself as a globally-recognized human resource expert by earning the new standard in HR Certification: SHRM Certified Professional (SHRM-CP) and SHRM Senior Certified Professional (SHRM-SCP). The course is designed primarily for individuals seeking credentials that focus on identifying and testing the knowledge and practical real-life experiences HR professionals around the world need to excel in their careers today. The cost includes the required textbook.
Ways to Register
By Phone –978-236-1200 | Monday – Friday | 9:00am – 5:00pm
By Mail – Send a completed registration form to:
North Shore Community College
Enrollment & Records Office
1 Ferncroft Road, Danvers, MA 01923
By Fax – Fax a completed registration form to 978-762-4015
In Person –Visit NSCC's Lynn or Danvers Enrollment Center to enroll in person
USM Professional Development Programs

Professional Development - (207) 780-5900
usmpdp@maine.edu
September 6, 2022, to November 29, 2022, Online (2 seats remaining)
Course Format: Virtual
For live-online sessions, you will be expected to participate in every class session, when scheduled.
The courses are offered in two formats:
A 12-week course that meets online for 3 hours each week. Participants review segments of the material each week.
An intensive, 7-week course which meets for 7 consecutive weeks. Students review the SHRM material before the class begins.
SHRM Recertification Additional Sources:
SHRM Meetings, SHRA Meetings, SHRM Webcasts (see below for Featured Categories), and State Meetings
On-Demand Webcasts: Most SHRM Webcasts are available for 3-4 months after their live broadcast. The programs are approved to offer professional development credits (PDCs) for SHRM-CP and SHRM-SCP credentials. (SHRM programs are not pre-approved for other kinds of HR recert credit; however, you can still apply them to recertification by manually entering program details. Please follow the instructions given in the webcasts.) SHRM Webcast Categories
SHRM Fall Testing Exam Dates/Fees
2021 Window 2 Testing | December 1, 2022 - February 15, 2023
APPLICATIONS
ACCEPTED

EARLY-BIRD
APPLICATION
DEADLINE

STANDARD
APPLICATION
DEADLINE

June 1, 2022

October 14, 2022

November 9, 2022
The testing windows are the dates during which the exams are administered. The application dates are when candidates can apply for the exam.
SHRM-CP/SHRM-SCP EXAM FEES
Exam Fees
SHRM Member Price
Nonmember Price
Early-Bird Exam Fee
$300 USD
$400 USD
​Standard Exam Fee
$375 USD*
(*includes non-refundable $75 standard deadline fee)
$475 USD*
(*includes non-refundable $75 standard deadline fee)
​Student Exam Fee
​$149 USD
​$209 USD
​Corporate Exam Fee
Learn More
​$270 USD
​$270 USD
​Military Exam Fee
Learn More
​$270 USD
​$270 USD
Application Processing Fee
Non-Refundable
$50 USD
Included in Exam Fees
$50 USD
Included in Exam Fees
Transfer Fee
$100 USD
Subject to an additional $53 Prometric Exam Cancellation Fee when applicable
$100 USD
Subject to an additional $53 Prometric Exam Cancellation Fee when applicable
Retest Fee
Full exam fee
Full exam fee
Results Review
$50 USD
$50 USD

HRCI Certification and Testing Information

Window/Sites for Testing: Available by appointment only and within 180 days of completing the course.
Pearson Professional Centers-Concord NH

2 Capital Plaza
3rd Floor
Capital Plaza
Concord, New Hampshire 03301

Pearson Professional Centers-Westbrook (Portland)

201 Main Street
Suite 4A
Westbrook, Maine 04092

Pearson Professional Centers-Lexington MA

24 Hartwell Ave
Building A, First Floor
Lexington, Massachusetts 02421
Course Information:
On line Information available at www.hrci.org/PHR
Employers Association of the Northeast
In-Person Course: Employers Association of the Northeast located in Auburn, MA.
10 week / 6 week / 2 day boot camp aPHR classroom study Contact: 1-877-662-6444
** No classroom available in New Hampshire or Maine
---
Re-Certification Audit Process
In order to protect the integrity of the SHRM-CP and SHRM-SCP certification programs, SHRM will audit a percentage of recertification applications. It is important to document your professional development activities and retain these records for up to six months after the end of your 3-year recertification period. If you are audited, you will be required to verify, with supporting documentation, the activities, and PDCs listed on your recertification application.
Learn more about SHRM re-certification: https://www.shrm.org/certification/recertification/recertification-audit/Pages/default.aspx
HR Certification Institute randomly audits applications as part of our NCCA accreditation to ensure the quality and integrity of our certification programs. If you are selected for an audit, you will need to submit all supporting documents for the activities listed on your recertification application. It is important that you document and maintain these records for all continuing education activities you plan to submit for your current recertification cycle.
Learn more about HRCI re-certification: https://www.hrci.org/recertification/submit-recertification-application/recertification-audit-process
---
SHRA Scholarship Information
Did you know that we offer up to $2,000 annually in scholarships for our chapter members?
Scholarship Opportunities:
We award two scholarships per calendar year. A maximum of $1,000 will be awarded each scholarship period and may consist of multiple awardees. SHRA members who meet the scholarship criteria may apply more than once but not more often than annually, based on the date of their last award. Priority will be given to first-time applicants. SHRA Board members are ineligible to apply. Any award is at the sole discretion of the SHRA Board of Directors.
The annual scholarship application windows and award periods are:
February 1 - March 31 for an April 1 award date
September 1 - October 31 for a November 1 award date
Qualification Criteria:
Be a member in good standing with SHRA
Have attended a minimum of four SHRA monthly programs in the past 12 months as of the date of their application
Qualifying Activities:
Human Resource Certification Institute (HRCI) or the Society for Human Resource Management (SHRM) learning system exam materials and/or preparatory course
HRCI or SHRM certification examination fees
HR-related college coursework
Annual membership to SHRM
Annual membership to SHRA
Registration fees associated with HR-related conferences, workshops, seminars, or e-Learning activities
Lodging and transportation fees associated with attending an HR-related conference or other development activity
The next scholarship application window is September 1 through October 31, 2022!
---
NH HR State Council SHRM Certification Scholarships
The HR State Council of NH is proud to provide NH State Chapter members or NH SHRM Members-At-Large the opportunity to be awarded a $600 Scholarship for the SHRM Certification exam and/or its preparation (SHRM-CP or SHRM-SCP).
Scholarship Opportunities:
NHSCHR Certification Scholarship ($600)
The Joe Wirtz NHSCHR Scholarship ($600) – Given in memory of a dedicated HR Professional, HR State Council Director, President of MAHRA and HRAGC, HR Mentor, and husband to Terri Wirtz.
Qualification Criteria:
Be an active member in good standing with an NH Chapter, or reside in NH and have a current SHRM membership. Membership must be active when applying and throughout the year in which you receive the award.
Must take the SHRM certification exam in the spring or winter of 2023 testing period.
Must submit a completed HR State Council of NH Certification Application Form.

Scholarship recipients must be prepared to submit the following for reimbursement upon achieving SHRM-CP or SHRM-SCP:

NH State HR Council Reimbursement Form

Proof of non-eligibility for tuition reimbursement via your employer

Evidence of successfully obtaining your SHRM-CP or SHRM-SCP

Detailed receipt showing the total expense of:

SHRM SmartStudy tools, or
SHRM seminars tuition, or
Educational partner tuition
Qualifying SHRM Certification Activities:
Self-Study – SmartStudy tools
Seminars – three-day program or seven-week virtual course
Education Partners – traditional classroom preparation class
The next scholarship application deadline is March 31, 2023!