HR Certification
Why Wait? 2023 is Your Year to Become Certified!
Earning your SHRM-CP or SHRM-SCP credential through SHRM and/or your PHR or SPHR certification through HRCI makes you a recognized expert and leader in the HR field and a valuable asset to your organization.
Learn more about SHRM certification: https://www.shrm.org/certification/recertification/Pages/get-recertified.aspx
Learn more about HRCI certification: https://www.hrci.org/docs/default-source/default-document-library/cert-handbook.pdf?sfvrsn=14
Questions? Please reach out to:
Certification Chair
Deb Donlick, SHRM-CP
Re-Certification Chair
Lauren Nuzzi, SHRM-CP, CEBS
---
SHRM Certification Exam Prep for SHRM-CP® and SHRM-SCP®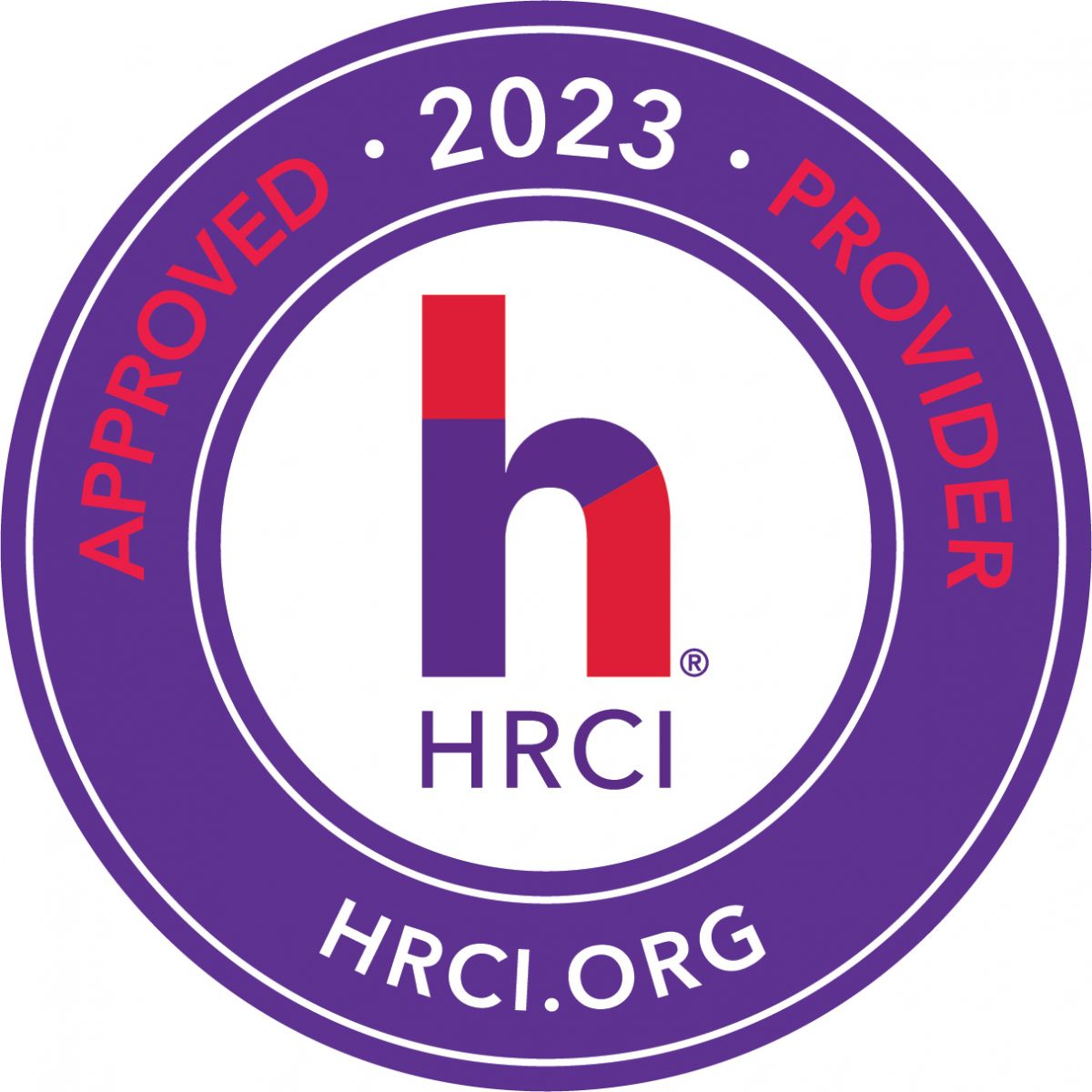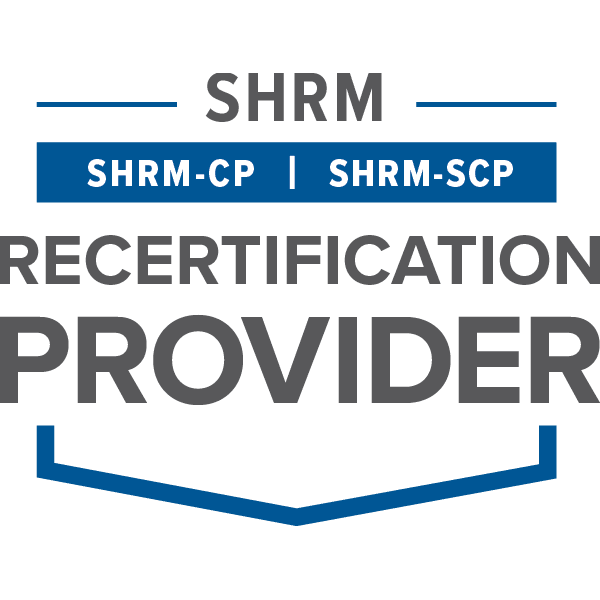 2024 Fall Edition HR Certification Information for SHRA Members
SHRM Testing window is December 1, 2023 - February 15, 2024
SHRM Prep Courses
SHRM Certification Study Group Seminar with A PRO!
NHRGC:
When: 25 Sep 2023 8:45 AM, EDT
Where: Online Remote Sessions
EVENT DETAILS:
We have secured Dr. Maria Manus Painchaud, SHRM-SCP, SPHR again to facilitate the HRAGC study prep seminar open to our members, SHRM® affiliate chapter members, their friends, and colleagues. HRAGC was recognized as the 2022 SHRM Learning System Champion because of Dr. Painchaud's seminars. The SHRM® Fall Testing window is December 1, 2023, through February 15, 2024. The seminar is designed for maximum preparation.
The study group will meet VIRTUALLY, via GoToMeeting. Live sessions will be held; this is NOT considered an online course. The schedule for the study prep seminar will be comprised of 10 sessions in an executive format to maximize the learning experience (3 Fridays, and 2 Mondays):
Session

Day

Date

Time

Session I & II

Monday

September 25

8:45am – 12 noon
1:00 – 4:15 pm

Sessions III & IV

Friday

October 6

8:45am – 12 noon
1:00 – 4:15 pm

Session V & VI

Monday

October 16

8:45am – 12 noon
1:00 – 4:15 pm

Sessions VII & VIII

Friday

October 27

8:45 am – 12 noon
1:00 – 4:15 pm

Session IX & X

Monday

November 6

8:45am – 12 noon
1:00 – 4:15 pm
SHRM Learning System® materials and new and updated additional resources prepared by Drs. Maria Manus and Steven Painchaud and their respective expertise, will be included in the cost of the seminar. A discount is offered to members of HRAGC and state SHRM® affiliate chapter members.
The SHRM® Certification Study Prep Seminar will require a minimum of 9 registrants; To register click on the Registration Link or go to https://hragc.wildapricot.org/event-5316680. Register by September 15th to ensure timely delivery of study materials.
Cost for the seminar:
| | |
| --- | --- |
| CATEGORY | Cost** |
| Dual Members (SHRM & HRAGC or SHRM & Chapter Affiliate) | $1,150.00 |
| HRAGC, or Affiliate Members: HR North, MAHRA, SHRA, GNHRA, RVHRA, GMSHRMA, or GMVSHRMA Chapter Member (Non-SHRM) | $1,200.00 |
| SHRM only member | $1,250.00 |
| Non-member | $1,300.00 |
Middlesex Community College:
Course Dates: Fall 2023
Tuesday nights: September 19 - December 12 6p - 9p. No class on November 21
Course Number CAR 841 75 CRN 16578
Class format is live/online with instructor Sarah Harrington via Zoom or WebEx as is interactive with lecture, topic discussion, case study, quizzes, and flashcards via a Jeopardy game.
Enrollment: By September 8. Registration Form
Please note that texts will be shipped from SHRM to the mailing address provided to MCC. Texts are non-refundable once shipped. PO boxes not accepted.
Tuition = $1,485 (includes texts and online resources). Textbook/online resources are nonrefundable once shipped.
The exam fee is separate through SHRM. For more information: www.SHRMCertification.org
For Commonwealth of Mass. employees: tuition waivers are for 50 % of the tuition only
MCC SHRM partnership course refund policy:
7 or more business days prior to start of the course: 100% refund. Thereafter 0. Transfers not accepted.
Note: SHRM textbooks/materials are non-refundable once distributed. For more info or course questions, email Audrey at NahabedianA@middlesex.mass.edu
HRCI Prep Course
Online information available at HR Certification Study - EANE
PHR and SPHR Certifications from HRCI™ indicate that an individual possesses a knowledge and understanding of what HR professionals at various levels are expected to know and do on the job. The HRCI™ PHR and SPHR certification test requires a combination of experience and preparation in order to be successful.
EANE's HR Certification Study program combines the well-known Distinctive HR study materials, including a workbook, audio recordings, recorded webinars, and sample tests with in-classroom discussions, activities, and lectures led by EANE's experienced (and certified!) HR professionals. We also offer a full online program for those who cannot attend the in-class study programs.
Tools and Resources Provided Include:
EANE HR Certified faculty
Study manual
Exclusive access to online study tools
Online learning systems created by David Siler, author of The Seven Princes
Study flashcards
Practice tests
Tools to help you learn best practices for taking and passing standardized tests
If you've been thinking about enhancing your career with an HRCI™ or SHRM® Certification, now is the time to register for one of our study program options:
HR Professional Certification Study Group
To find out more about the services we offer, or to speak with a specialist about your specific needs, complete this form and one of our experts will reach out to you shortly.
Can't wait? Call us now at 877.662.6444
HRCI Certification Prep
Certification courses and testing information are available at:
https://www.hrci.org/certifications/exam-preparation-resources
SHRM Fall Testing Exam Dates/Fees
2023/2024 Window 2 Testing | Dec. 1, 2023 - Feb. 15, 2024
| APPLICATIONS ACCEPTED | EARLY-BIRD DEADLINE | STANDARD DEADLINE |
| --- | --- | --- |
| June 1, 2023 | September 11, 2023 | November 9, 2023 |
The testing windows are the dates during which the exams are administered. The application dates are when candidates can apply for the exam.
SHRM-CP/SHRM-SCP EXAM FEES
FEE TYPE
SHRM MEMBER PRICE
NONMEMBER PRICE
Early-Bird Exam Fee
$335
$435
Standard Exam Fee
$410
$510
Student Exam Fee
Student Eligibility Requirements
$149
$209
Corporate Exam Fee
Team Certification Requirements
$270
$270
Military Exam Fee
Military Eligibility Requirements
$270
$270
Transfer Exam Fee
$100
Subject to an additional $53 exam cancellation fee when applicable.
$100
Subject to an additional $53 exam cancellation fee when applicable.
Retest Exam Fee
Full exam fee
Full exam fee
Rescore Exam Fee
$50
$50

HRCI Certification and Testing Information
| | | | |
| --- | --- | --- | --- |
| Exam | Application Fee | Exam Fee | Total |
| aPHR | $100 | $300 | $400 |
| aPHRi | $100 | $300 | $400 |
| PHR | $100 | $395 | $495 |
| PHRca | $100 | $395 | $495 |
| PHRi | $100 | $395 | $495 |
| SPHR | $100 | $495 | $595 |
| SPHRi | $100 | $495 | $595 |
| GPHR | $100 | $495 | $595 |
Window/Sites for Testing: Available by appointment only and within 180 days of completing the course.
Pearson Professional Centers-Concord NH

2 Capital Plaza
3rd Floor
Capital Plaza
Concord, New Hampshire 03301

Pearson Professional Centers-Westbrook (Portland)

201 Main Street
Suite 4A
Westbrook, Maine 04092

Pearson Professional Centers-Lexington MA

24 Hartwell Ave
Building A, First Floor
Lexington, Massachusetts 02421
---
Re-Certification Audit Process
In order to protect the integrity of the SHRM-CP and SHRM-SCP certification programs, SHRM will audit a percentage of recertification applications. It is important to document your professional development activities and retain these records for up to six months after the end of your 3-year recertification period. If you are audited, you will be required to verify, with supporting documentation, the activities, and PDCs listed on your recertification application.
Learn more about SHRM re-certification: https://www.shrm.org/certification/recertification/recertification-audit/Pages/default.aspx
HR Certification Institute randomly audits applications as part of our NCCA accreditation to ensure the quality and integrity of our certification programs. If you are selected for an audit, you will need to submit all supporting documents for the activities listed on your recertification application. It is important that you document and maintain these records for all continuing education activities you plan to submit for your current recertification cycle.
Learn more about HRCI re-certification: https://www.hrci.org/recertification/submit-recertification-application/recertification-audit-process
---
SHRA Scholarship Information
Did you know that we offer up to $2,000 annually in scholarships for our chapter members?
Scholarship Opportunities:
We award two scholarships per calendar year. A maximum of $1,000 will be awarded each scholarship period and may consist of multiple awardees. SHRA members who meet the scholarship criteria may apply more than once but not more often than annually, based on the date of their last award. Priority will be given to first-time applicants. SHRA Board members are ineligible to apply. Any award is at the sole discretion of the SHRA Board of Directors.
The annual scholarship application windows and award periods are:
February 1 - March 31 for an April 1 award date
September 1 - October 31 for a November 1 award date
Qualification Criteria:
Be a member in good standing with SHRA
Have attended a minimum of four SHRA monthly programs in the past 12 months as of the date of their application
Qualifying Activities:
Human Resource Certification Institute (HRCI) or the Society for Human Resource Management (SHRM) learning system exam materials and/or preparatory course
HRCI or SHRM certification examination fees
HR-related college coursework
Annual membership to SHRM
Annual membership to SHRA
Registration fees associated with HR-related conferences, workshops, seminars, or e-Learning activities
Lodging and transportation fees associated with attending an HR-related conference or other development activity
The next scholarship application window is February 1 through March 31, 2023!
---
NH HR State Council SHRM Certification Scholarships
The HR State Council of NH is proud to provide NH State Chapter members or NH SHRM Members-At-Large the opportunity to be awarded a $600 Scholarship for the SHRM Certification exam and/or its preparation (SHRM-CP or SHRM-SCP).
Scholarship Opportunities:
NHSCHR Certification Scholarship ($600)
The Joe Wirtz NHSCHR Scholarship ($600) is given in memory of a dedicated HR Professional, HR State Council Director, President of MAHRA and HRAGC, HR Mentor, and husband to Terri Wirtz.
Qualification Criteria:
Be an active member in good standing with an NH Chapter, or reside in NH and have a current SHRM membership. Membership must be active when applying and throughout the year in which you receive the award.
Must take the SHRM certification exam in the spring or winter of the 2023 testing period.
Must submit a completed HR State Council of NH Certification Application Form.

Scholarship recipients must be prepared to submit the following for reimbursement upon achieving SHRM-CP or SHRM-SCP:

NH State HR Council Reimbursement Form

Proof of non-eligibility for tuition reimbursement via your employer

Evidence of successfully obtaining your SHRM-CP or SHRM-SCP

Detailed receipt showing the total expense of:

SHRM SmartStudy tools, or
SHRM seminars tuition, or
Educational partner tuition
Qualifying SHRM Certification Activities:
Self-Study – SmartStudy tools
Seminars – three-day program or seven-week virtual course
Education Partners – traditional classroom preparation class
The next scholarship application deadline is March 31, 2023!